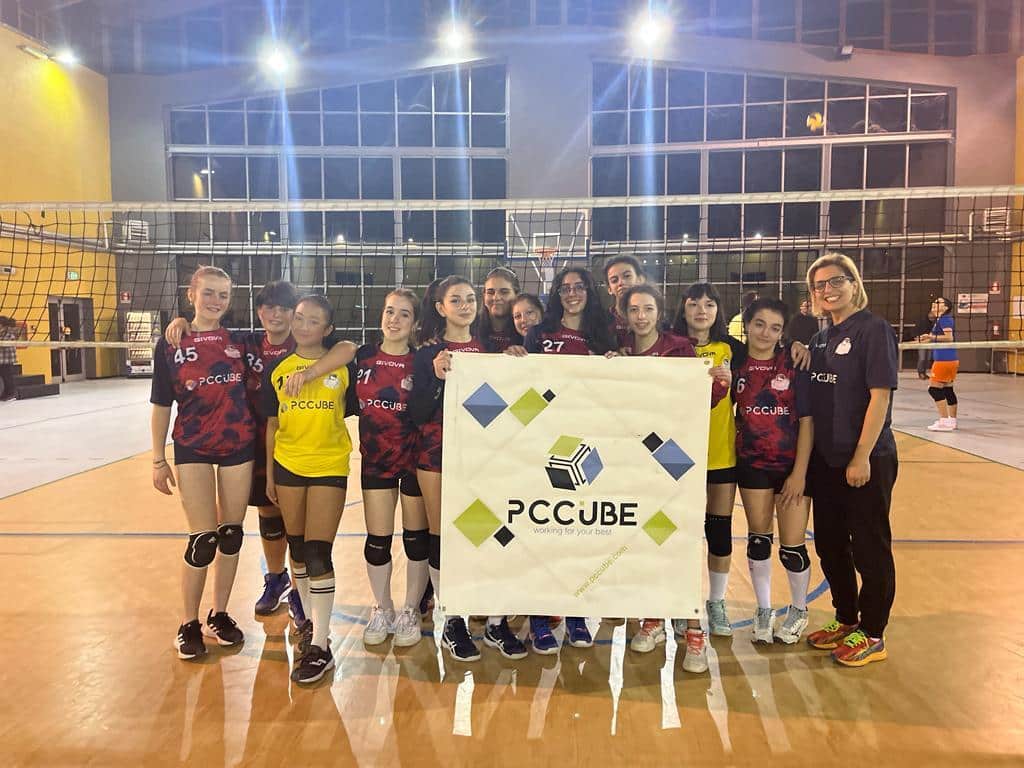 Cosenza Volley Club
Among the most practiced sports ever, volleyball is a team sport with many benefits, both for the mind and for the body.
We are happy to announce that PC Cube is a sponsor of the Cosenza Volley Club, an ambitious and young club that operates in the Calabrian area. Team spirit, friendship, solidarity: volleyball creates very strong ties within the team. And it is precisely from these premises that the philosophy of the Cosenza Volley Club was born, which supports the idea of ​​sport as a moment of growth and commitment.
The sports offer of the Cosenza Volley Club is aimed at young and very young people and involves over 300 members with their families. The club is also proud of a qualified and professional staff made up of 9 Fipav technicians, 4 of whom have degrees in motor sciences and 1 in psychology, who have been working for years in the Cosenza area and who specialize in the motor and mental development of youth sectors from 6 years to then.
PC Cube will accompany the sportsmen of the Cosenza Volley club for the Free Female, Free Male and Free Mixed categories, coached by coach Antonio Vallotta, who will participate in the PSG championships for the 2022/2023 season. But that's not all, for this season also the second of the Women's Freestyle coached by Mister Romy Rizzuto will wear the PC Cube signed shirt.
Good luck to the boys of the Cosenza Volley Club!