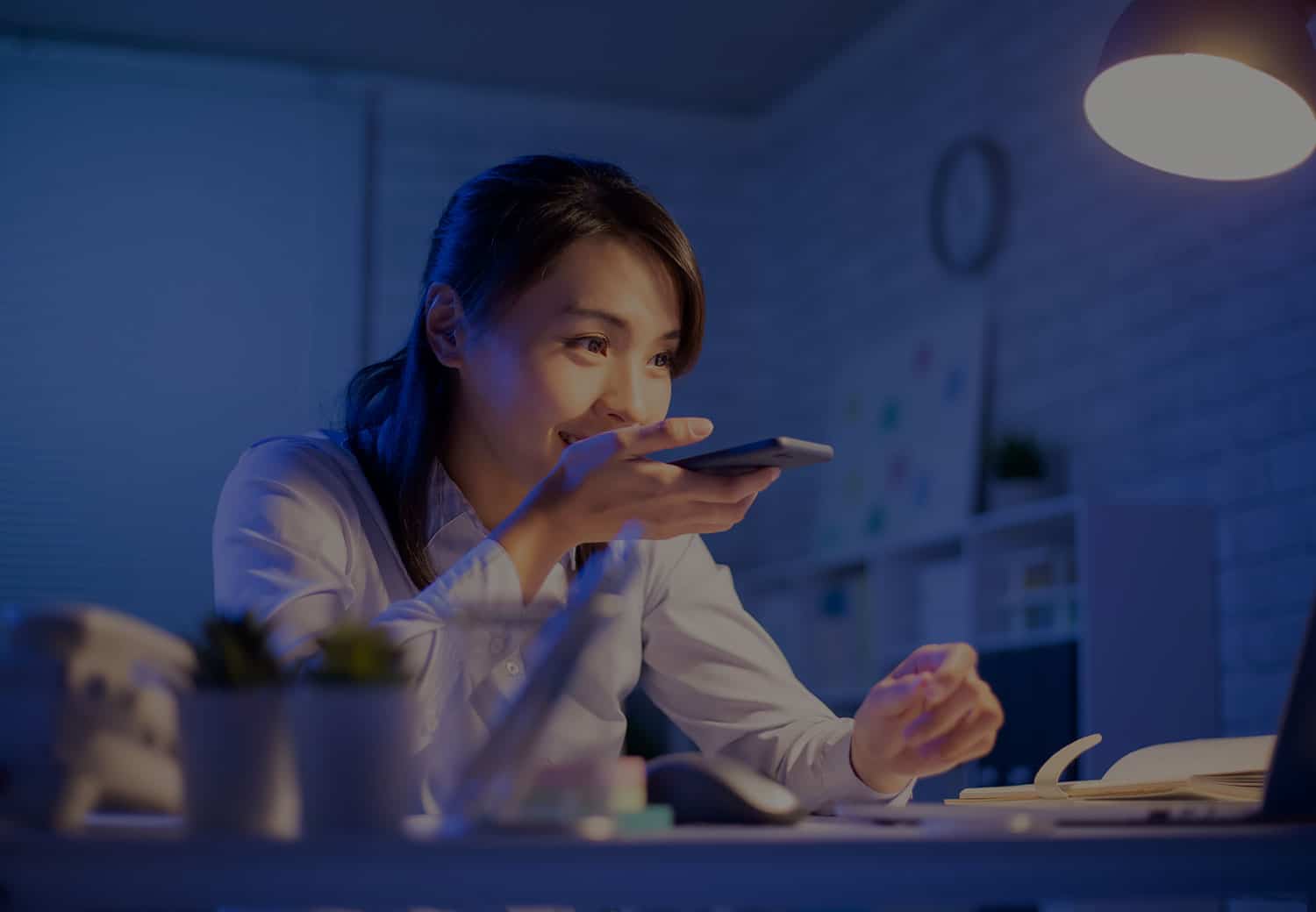 VVAssistant: the benefits of a vocal virtual assistant
The vocal virtual assistant is a voice assistant integrated in a digital content, for example a website, which supports the users during navigation.
VVAssistant is not only useful to users who are looking for information or trying to solve a problem, but it is also an important auxiliary tool for call centers and trainees.
Which are VVA's benefits?
User
Some digital content are full of information. Finding what we're looking for is not always easy, mostly because sometimes these information are put in a disorganized and confusing structure and the sections that gather them make the browsing experience more complex for us.With the support of a voice assistant the user can ask the smartphone a question and wait to be redirected on the page containing the answer. Therefore it's a tool that supports, accelerates and makes the navigation more efficient. The more complex a content is, the better will be the positive impact of VVAssistant.VVA's utility is not confined to an improvement of the user experience within complex contents: often users' problems are linked to simple functions, such as recovering a lost password, that are extremely time-consuming.
A voice assistant optimizes all the requests that we don't always want to dedicate our time to, maybe because they're repetitive or mechanical. Moreover, VVA gathers the chronology of our interactions: this means that if in the future the issue arises again, it would be fixed in no time at all.
Call center
Phoning a call center can make us anxious sometimes: we fear starting endless phone calls that may not help us at all. Call center operators not always have the structures and instruments to do their best at work. A call center tries to help clientsbut often waiting times and their efficacy do not create a high level of satisfaction.
The VVAssistant is integrated in a website and becomes a very useful instrument for a call center: first of all it replaces the call center for all easy tasks (like recovering lost passwords) that can be managed in an automated way; secondly, if a user needs to talk to an operator, the latter is informed beforehand on the type of request he will have to fix and, at the same time, he has a support that allows him to easily map the contents of a website accelerating the research for a solution.
The operator can later update the dictionaries of the virtual assistant, automating that same request for future ones.It's clear how the whole call center department benefits from the integration of a voice assistant: it will have more operators who will be able to focus on those few issues where human interaction is still needed.
Trainee
The voice assistant can be integrated in any kind of digital content, not only websites, and this implicates another important benefit. Think about manuals or digital contracts with hundreds of pages: thanks to VVAssistant, scrolling down and searching a specific content will be immediate.VVA also becomes a training tool: a trainee has the chance to easily search for indications and steps to follow to do a certain job, become more independent, monitor KPIs that define the efficacy of his job and generally improve the quality of his education.
Company
The benefits for consumers, call centers and trainees translate into a huge advantage for the company that uses the vocal virtual assistant: it saves time and money.VVAssistant can be integrated in any type of digital content. For more information please email us at prodotti@pccube.com.